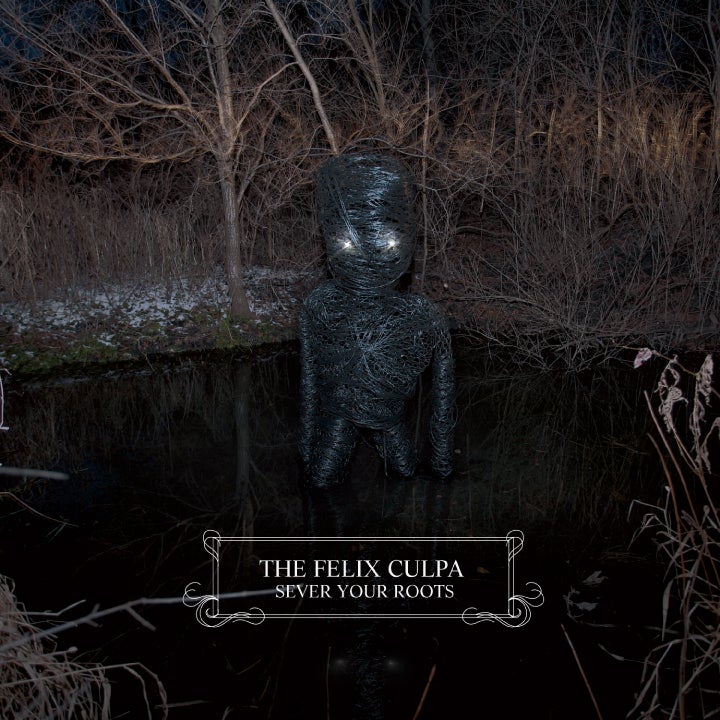 Top Local Releases Of 2010
1. The Felix Culpa Sever Your Roots
In a year filled with mixtapes, Soundcloud streams, and Bandcamp singles, one melodic Chicago post-hardcore act returned from a lengthy hiatus and delivered an honest to goodness full length cohesive record. Ferocious, cathartic, and epic in scale, with seamless segues connecting songs (see "Escape To The Mountain" into "First One To The Scene of An Accident"), Sever Your Roots served as the sound of a band coming roaring back, resurrected at full force. There were an onslaught of Chicago releases this year. Not all of them could be called records.
2. Suns Close Calls In The U.S. Space Program / The Howl and the Many
Out of the ashes of Wax On Radio came Suns, demonstrating an array of diverse musical stylings across two simultaneously-released free EPs. Incorporating traces of chamber pop throughout the tumultuous nine-song joint offering, the band excelled at conveying an array of moods as long dirges ("Dont Do It") gave way to relieved patches of calm ("Everything Changes"). Alternatingly challenging and rewarding, consistently mature and experimental.
3. Empires Bang
Offerings like Bang's audacious title track reaffirmed that Empires are crafting some of the strongest straight ahead rock and roll in the city right now. But it was moments like the anthemic "Damn Things Over" and the borderline power love song "Strangers" that demonstrated the group's strengths across a much wider sound. For the electrified charge of amps turned up and feedback buzzing, Bang was essential listening in 2010.
4. Rockie Fresh Otherside
Dropping earlier this month, this 12 track mixtape from up and coming Chi Town property Rockie Fresh draws from Red Hot Chili Pepper hooks and utilizes Imogen Heap(!) samples as a bed for the MC's unflinchingly personal lyrics. Colder than it has any right to be, it's a pretty safe bet this is just the beginning.
5. Kidz In The Hall Land Of Make Believe
In 2010, Chicago hip hop duo Kidz In The Hall carried the momentum from 2009′s excellent Professional Leisure mixtape over to this years even stronger Land Of Make Believe full length. Smooth and more than just a little self assured, on tracks like "Take Over The World," the pair of Naledge and Double-0 sounded like they just might.
Top Local Songs Of 2010
1. A Lull "Weapons For War" Weapons For War Single
Massive and booming, noise-pop act A Lull's introductory preview of next year's Confetti full length came out of nowhere with a sound unlike anything else happening in the city. Buzzing, bizarre, and surprisingly immediate, "Weapons For War" carried the band through seemingly the entirety of 2010. With an album on the horizon, 2011 should be even bigger.
2. Apteka "Aragon Sound" Traitors 7″
For everyone still pining for the Smashing Pumpkins' sound of yesteryear, check out the freewheeling riffs here fueling a track that's practically a Siamese Dream lost cut. It's also a ferocious testament to the group being capable of far more than strictly shoegaze.
3. Scott Lucas And The Married Men "Hey Rita" The Absolute Beginners EP
Taking a cue from the freewheeling live version of the song, Scott Lucas' night gig reinterprets a catalogue cut from his day job. Expansive and mature, this nearly nine minute cover is but one possibility of what Local H could come to sound like in its golden years.
4. Loyal Divide "Flights" Flights
Loyal Divide doing lush and unsettling. Combining electronic layers with haunting vocal work and the sound of strings scraping, "Flights" displayed a more subdued, but no less striking, sound from the experimental unit.
5. The Dirty Diamonds "Heaven's Plate" The Singularity Pt. 1
Dreamy and psychedelic, harmonic and melodic. With the release of the group's free Singularity singles series, Dirty Diamonds branched out beyond their motown for hipsters labeling and took to more venturous soundscapes, with "Heaven's Plate" merely one of many triumphs.
Best (And Most Repeated) Local Live Pairing: A Lull and Loyal Divide. From the Metro to the Tap Room in Austin, TX, the two disparate Chicago's art-rock acts teamed up repeatedly throughout the year, in a perfect compliment of ambience, aural attack, and oddity.
Longest Overdue Bill (No Pun Intended): Smashing Pumpkins and Kill Hannah July 27th @ the Metro. The bill SP and KH fans have been waiting for since the late '90s, in the room where it simply had to happen. A joint "1979″ performance served as a long-awaited crosstown classic for multiple generations of stargazing alt-rock believers.
Best Cross-Promoting Remix Releases: Hey Champ "Cold Dust Girl" Gemini Club Remix and Gemini Club "Ghost" Hey Champ Remix. A true Chicagoverse crossover, HC & GC's treatment trade-offs demonstrated not only strength in numbers, but in quality remix work.
Best 2010 Musical Love Letter To Chicago (Three Way Tie): The Hood Internet x Kid Static "Chi City" / Hey Champ "Silver City" / BBU "C.H.I.C.A.G.O." No matter what style of music you were in the mood for, there was no shortage of acts repping the Windy City in song this year.
Fastest Rise To (Literally) Globetrotting Jet Setting Superstar Status: Midnight Conspiracy From Chicago party monsters to motherfucking Brazil. That shit happened fast.
Most Anticipated 2010 Release That Unfortunately Never Arrived: Helicopters' Slow Leak At The Seam (Though at least we got a holiday bundle.)
Local Meme That Caught On Like Wildfire (And Now Seems Like A Very Long Time Ago): The Fold: Cyrus v. The Fold – Sued for Millions
Best Wicker Park-Specific Listening: Suns "Small Parts" / Netherfriends "Lead You Through the Misty Fog of Milwaukee Ave." Your six corner soundtrack.
Best Destination In The City For Bands And BBQ: Honky Tonk BBQ in Pilsen. It's like SXSW all over again, but on the South Side of Chicago!
Leave a Reply