Matt Skiba may be best known as the frontman for Alkaline Trio, but next week on May 7th, the artist will drop Babylon, the debut offering from Matt Skiba And The Sekrets. The effort is a side project for Skiba, and one that he'll bring to Metro (tix) on June 7th on a bill also featuring fellow Chicago punk veterans Smoking Popes. Check out "Voices, "the poppy first single from Babylon, below, and pre-order that full length now as a CD or vinyl.
(H/T to Metro for first posting this single.)

(Photo via Everyone Is Famous)
Hollywood Holt has released a new song titled the "The Show" via MP3 and video, with the latter a product of Chicago's Elephilms. The funky party jam is produced by longtime Holt collaborator and up-and-coming Chicago producer Million $ Mano, and can be downloaded by clicking through on the link below, or watched in the YouTube following the track.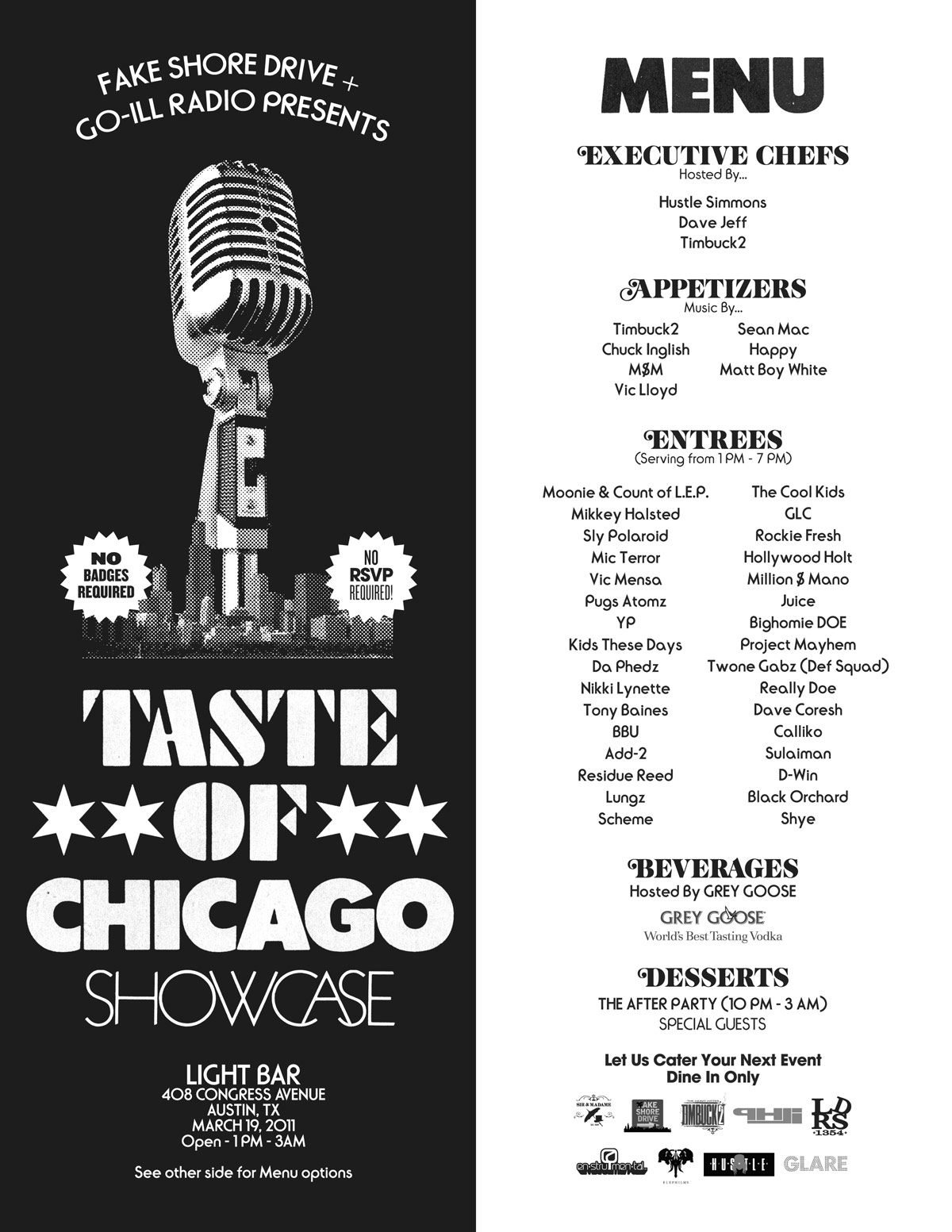 Last month, Chicago hip hop site Fake Shore Drive took to Austin, TX's Light Bar for its Taste of Chicago SXSW showcase event (see flyer above). Now, a Davy Greenberg for Elephilms directed video recap from that event has hit the web. Watch that clip below and look for appearances from Hollywood Holt, Million $ Mano, Rockie Fresh, and more.
A FSD posting promises more from the Taste of Chicago name, so watch that site for further updates!